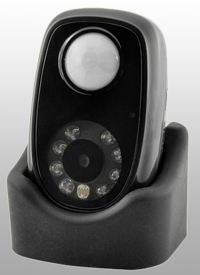 One of our most popular hidden cameras is the Motion Activated Mini Spy Camera with Night Vision and 10 Day Battery Life.
This tiny camera fits in the palm of your hand, but is packed with features that make it perfect for home security, office security, retail store protection, and much much more.
Some of the features that make this camera so popular include:
Up to 10 Days Battery Life – An amazing feature for a battery-powered camera
See in Total Darkness – IR Sensor lets you record even without lights
Simple to Use – One button turns the camera on or off
High Resolution Video – Record clear color video at 640×480 high resolution
Motion Activated Recording – Capture anyone who walks by
This camera also features a Time/Date stamp, so you know when your video was recorded.
Watch the quick video tutorial below for a step-by-step guide to setting the time and date: