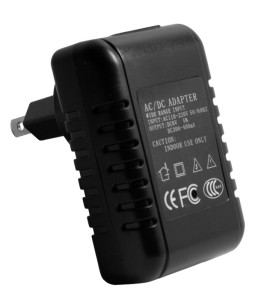 We're excited to announce the newest lineup to our internet-streaming hidden cameras, the 1080P HD WiFi AC Adapter Hidden Camera.
This ordinary looking AC Adapter is the perfect hidden camera, because adapters are so common these days. Place it in your living room, kitchen, office, business, retail store, even a warehouse or garage. No one will ever suspect that there is a powerful HD camera inside.
Video from the AC Adapter Camera streams wirelessly to your smartphone. We offer a free app for both iPhone and Android phones.
And unlike most live streaming home security cameras, there are never any monthly fees to view or record your video!
Setting up the camera is simple too, and requires to complicated network or router configurations like most internet-streaming hidden cameras. Our exclusive 5-minute setup process is completed right on your smartphone.
The setup process is simple:
Download and install the app
Scan the QR code on the camera
Select your WiFi network
View your live video
It's just that easy. Your video is password protected, so no one will have access to the video except you (or someone that you provide the login information to, like a friend or spouse).
Once your camera is set up and running, you can easily view your video, even view multiple cameras in different rooms.
In addition to viewing your video live, you can also record motion-activated video to a micro SD card hidden inside the camera. This way, you'll be able to record when motion is detected, so if something happens when you're not around, you'll still be able to see. It's the perfect home security camera, or to use as a nanny cam to watch your babysitter while you're at work.
So if you're ready to monitor your home or office quickly and easily with no monthly fees, check out the 1080P HD WiFi AC Adapter Hidden Camera. And if you ever have any questions about setup or using your camera, we offer lifetime technical support from our product experts right here in the USA.
---
---